Worship Service Times: Sunday – 10am and 5pm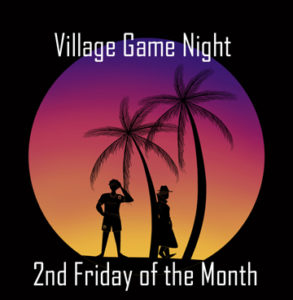 Game Night
Bring: Games, Food, and Friends
12-10-2019

06:00 PM - 10:00 PM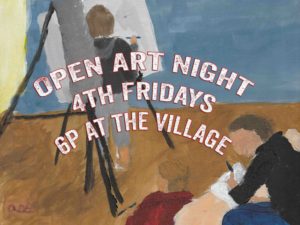 Art Night
Join us for Art Night during the 4th Friday of the Month. It's a time for Villagers and friends to come together to use their creativity and create in response to what is happening at The Village. Older children are welcome to participate. 
This month, we will showcase the creations from the Makers' Camp taking place June 25-28th. All Villagers will be invited to check out the art work and writings of those who attended Makers' Camp. More details coming soon.
23-11-2019

06:00 PM - 8:30 PM
Days of Caring, Village Work Day
Join Villagers and up to 15 community members in United Way's Days of Caring. We are inviting people to sign up for a Village Church Fix-Up, also known to us at the annual work day. Come work alongside community members to paint, clean, and perform much-needed maintenance on things in and around the building. Questions? Talk to Jessica. 
View More
27-10-2019

08:00 AM - 2:00 PM
Village Belonging Service
Belonging Service is a time to sign the Village covenant and declare that you belong to The Village Church. 
The Village Belonging Covenant 
When anyone enters into relationship with God by grace from, and faith in, the person and work of Jesus Christ they are entering into two covenants. The first is to journey with God for the rest of their lives and love Him fully. The second is to journey with His other children in the community of the local church. Your Belonging in a church is an official recognition of this
View More
13-10-2019

10:00 AM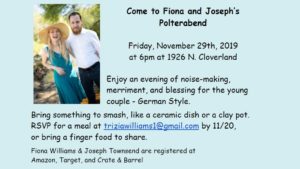 Fiona and Joseph's Polterabend
30-11-2019

06:00 PM