Volunteering at the Village is more than an obligation. It's one of the ways that we manifest our values (Accessibility,  Authenticity, Community,  Creativity, The Disciplines, Truth).
We believe that engaging with the kids, cooking, cleaning and such are part of our expression of the Kingdom of God and the Gospel. This is a light for us to see and believe within the community and a beacon of hope it to those outside.
If you consider yourself to belong to the Village, we ask that you sign up for 8 volunteer slots for this round. The clipboard will go around on Sunday for you to sign up. If you need more information or want to discuss other forms of volunteering, contact the Village Administrator.
Click on the button below to view when you have signed up.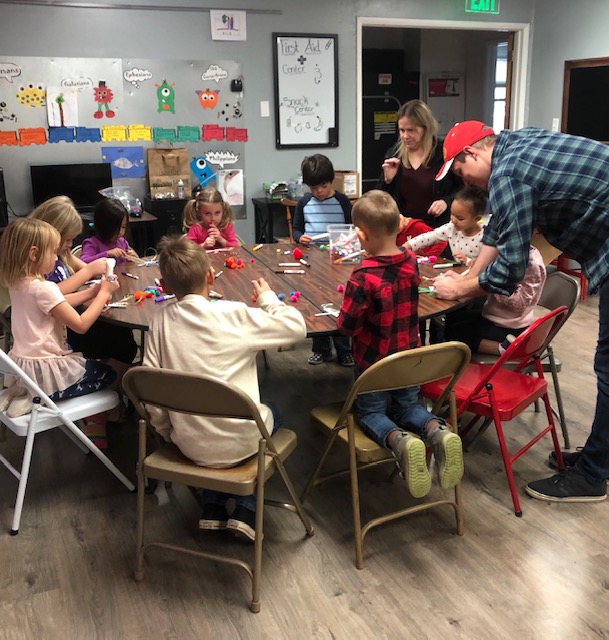 Volunteer Sign Up
Sunday Sign Up
The clipboard physically gets passed around during each Sunday service so that people can write their name in to volunteer at a future date. Please add your sign up days to your personal calendar. We usually send a reminder text or email a few days before Sunday but ask that you also keep track for yourself.
Rescheduling/Canceling
If you have signed up for a volunteer slot but found that you are no longer available, you can do the following:
1) Try to switch volunteer slots for a later date with a volunteer who is already signed up in your area.
2) Find a replacement volunteer within your family or connections at church.
3) Contact Villagersonline@gmail.com before Sunday to let us know you are unavailable and the slot remains open.
New to Volunteering
If you have signed up to volunteer for the first time, read over the instructions above. You will receive a reminder email with some additional instructions if necessary but feel free to contact the Village Administrator for support in learning how to complete your volunteer task. Email Villagersonline@gmail.com to set up a phone call.