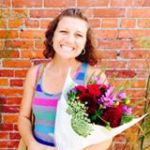 Corey & Coleen Gilchrist:
Corey and Coleen have been members of The Village since they were college students 10 years ago. In 2010 they moved to Seattle, Washington for both to get their Masters Degrees, Corey in Counseling Psychology, and Coleen in Occupational Therapy. They returned to live in community and be closer to family in 2014, and have been Villagers ever since. They have a darling baby girl, named Cate. Coleen and Corey both enjoy running, drinking coffee, and playing games. Corey enjoys playing the guitar and woodworking. Coleen loves to swim, thrift shop, and be outside to worship in nature. In Monastic Community they seek to offer a space for people to be seen, known, and loved. Bringing spiritual rhythms into play is important, as there are many little ones in their Monastic Community, and they hope for it to be a welcoming place where members can bring their friends to discovery life in community.
Empty tab. Edit page to add content here.
Empty tab. Edit page to add content here.