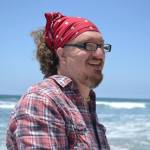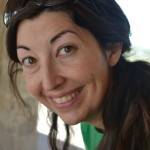 Eric Cepin:
I'm Eric, and I'm not sure who I am. Most days I eat bagels, pray, read my bible, meet with leaders, sit with people for soul-care, write music, wander around the Village building, hang-out with my son and daughter, tell my wife all about my grand dreams, play board games, worry about people, watch Shark Tank, record music, preach, and sometimes I manage to fix the many broken appliances at the Seneca House. The children at the Village call me Pastor Eric and the adults just call me . . .
Susan Cepin:
Sue Cepin here. When I am not chasing down one of the many bees in my bonnet, I can be found hanging out with Pastor Eric and our 2 kids, Ashton and Elliott, or cooking up trouble in our community house. I love to experience and practice hospitality, sew, think about painting, sing, carry around art supplies in my backpack, and watch the kingdom of God unfold.
Monastic Communities: Your Personal Ministry Team
A few years ago at a Drumming Circle (our occasional community-wide discipleship meeting), we began the experiment known as "Monastic Communities." The experiment has been bumpy, yes, as leaders learned to lead and as people who didn't know each other all that well were pushed together in various semblances of community interaction. However, God has used these groups to accomplish some cool things at the Village. The four Monastic Communities chose the external Christ-centered ministries that the Village would support financially; these ministries were organizations that either have had an impact on, or pursue goals that are close to the hearts of, several people in these groups. Monastic Communities have also served as a good place for new Villagers to meet people and start integrating into the community. The recent field day was the result of one Monastic Community's desire to support the Village in playing together, integrating kids, and reaching out to friends.